Posted by John Durbin | March 6, 2012
This past weekend I attended the Sloan Sports Analytics Conference in Boston for the third straight year. Typically after coming back I recount everything I heard like an excited first grader coming home from summer camp. Mostly because I hear awesome nuggets of information and can't wait to tell someone because then it's like I came up with the ideas.
This year, though, I was struck by how many things that were discussed that were applicable to brands. This shouldn't come as a surprise because the ultimate goal of marketing and sports business is the same; sell. The following are five things that marketers could learn from the sports business world.
Culture Comes First
There was an entire panel dedicated to franchises in transition. There was one resounding consensus: the most important thing for a team is its culture. That will be way more valuable than any draft pick. The 49ers hired Jim Harbaugh because he is a strong personality and would create a winning culture. Drew Bress came to New Orleans because it felt like family to him because that is the culture they fostered. It's how teams identify themselves and connect with fans. It should be no different for your brand.
Simon Sinek presented a great Ted talk on why certain brands have appeal that closely aligns to this idea of culture. Always remember it's not necessarily what you're selling, but why you're selling it.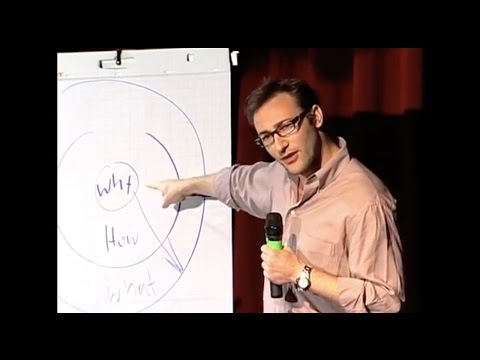 Notice how this one is titled "Culture Comes First" and I put it first? Eh? Eh? (elbow nudge)
Involve Your Community
I never thought I would type this sentence: Drew Carey is a very smart man. He's a part owner of the Seattle Sounders of the MLS and they implemented a lot of different ways to keep the fans involved. Every four years the fans vote on whether or not to keep the GM. If 20% of season ticket holders sign a petition they will hold the vote that year. That puts an incredible amount of power in the hands of the fans. It requires the concession of total control by ownership, but it's well worth it for people to feel like a part of what's happening. Other fans can join a club that gets an opportunity to meet with ownership to tell them ideas, ask questions, or give feedback. The Seattle Sounders don't just have fans; They have partners.
Brands have been trying to do this with varying success. Yes, it's cool to vote on a flavor but where is the long term appeal? Are there ways to allow for a further feeling of ownership for your consumer? Ya know, other than paying for it. A big solve for brands moving forward is to create a sense of ownership amongst their users over a long period of time that feels natural.
Beta is OK
Walk through a hypothetical with me (and wear boots, it's squishy in here). Brand X does research on how they should launch their new campaign. It's derived from things they know worked in the past and led to a profit. They then take the time to tweak it to fit into a market situation. However, rather than having a major launch across TV, internets, print, radio, etc, they release a small version of it. It's the campaign, mind you, but it's on a smaller scale. They then see how it actually lives and breathes in the market and more importantly how people react to it in the real world. I don't mean a focus group. I mean actual people making actual purchases or speaking positively about it. At that point they pull it back and change what they do based on how it lived and have a full scale launch.
Sounds pretty neat, right?
If you said "yes": That's exactly how Vegas sets lines in their sportsbooks. They use a massive computer to give them an initial line based on historical data. They then tweak it based on how they think people will react. It then gets released with very low betting limits to see how people actually bet the line. Finally they make final tweaks based on how people react to it in a real environment (note: not a focus group).
I've long said casino operators are the best businessmen in the world. If you're doing things like them, you're probably doing them right.
If you said "no": Well I think it sounds neat.
A Screen Is a Screen Is a Screen
Doesn't matter if you're watching on your TV, your phone, your computer, your PDA, or some other thing. You're watching. That's the important thing. Luckily most marketers are already moving in this direction and taking an agnostic approach to where their content is going. A good deal is a good deal. An interesting stat shared by ESPN head John Skipper: one third of ESPN's viewers of the most recent World Cup watched on something other than a traditional TV set.
If this is how the people selling you air time are thinking about it, it probably wouldn't hurt for your brand to start thinking about it this way too.
Bonus from John Skipper: When deciding on rights they don't see a benefit to estimating how much rights are worth. Their value is what they cost to acquire. I thought this was an interesting approach.
There's More to It Than Winning
There sometimes is a difference between expectation and reality. If a different team from Major League Baseball won the championship every year in succession, it would be 30 years between championships. That's a lifetime to some fans and a surefire way to get fired. But teams manage. They still sell tickets. They still fill ballparks. They still sell merch. So what are they selling? Pride. Hope. Capitalizing on outdated views of geography and local rooting interest. The reality is that teams that don't win but still have strong fanbases give them something. An emotional reward. It's not about constantly winning. It's about constantly competing.
This has always stood out to me as an interesting marketing challenge. Your consumer expectations won't always align with the reality of your business. It's important not to over promise and be honest with your consumer while also giving them reason to believe in your brand.
Bonus: How to Structure an Organization
This isn't anything from Sloan. This is my own concoction. But I've long wondered why the promotion structure at media companies is set up the way it is when jobs have such varying core skills. I've known many people who were great Supervisors but awful AMD's because they can't think big picture. I've known people who were brutal associates but great Supervisors because they struggled with granular work. All this does is misuse talent or chase off people who could be great in another role. Outside of gaining experience, why does someone HAVE to spend time at a specific job function before moving on to another one? Can't they gain that experience in another way?
Now look at a football team. If you're a great wide receiver, you don't get promoted to Quarterback. If you're an awesome defensive tackle you don't get moved to cornerback. Each position requires a different skill set. Why force them to stop doing what they're good at? Why potentially lose a great QB because he can't catch a pass and work his way up?
I would love to see an organization structured that allows people to identify the skills or end point they are targeting. If their ultimate goal is to be a Director, great, they'll be groomed to do so. If someone is happy and likes to do the work typically reserved for an associate, why not let them do so without costing themselves a higher salary or forced to take on responsibility they aren't wired for?
Each position has a value to a company or an account and their pay scale should reflect that. But you would have your top associates earning more than your entry level AMD's. Because otherwise you would be a proponent of Blaine Gabbert getting paid more than Calvin Johnson. And believe me. You don't want to be that person.
Leave a Comment